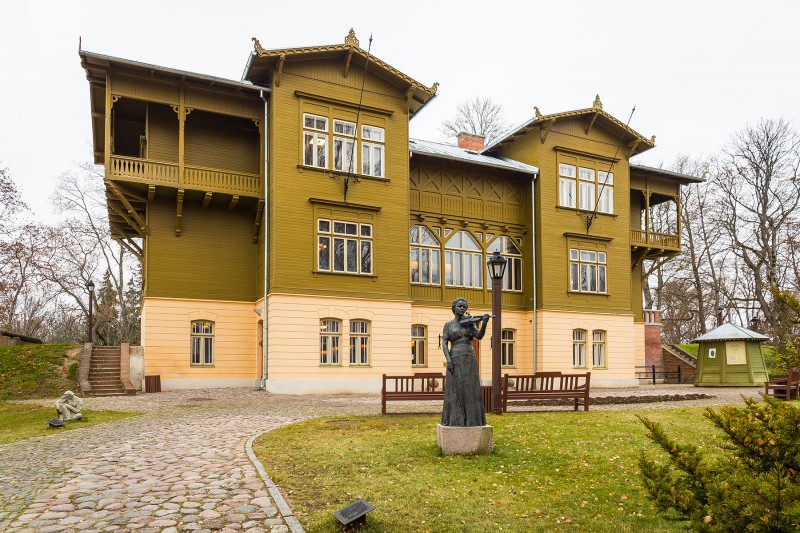 The Kuldiga Region Museum is located at the very waterfall on the rapids of the Venta River (Ventas rumba) – on the site where the Livonian Order сastle used to stand. Now the place has turned into a City Garden, and the museum building, raised in the beginning of the 20th century, which is located in 5 Pils Street, is a cultural monument of national importance.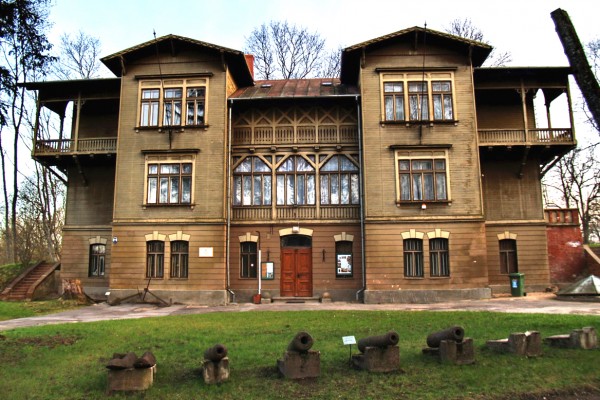 (Facade of the Kuldiga Region Museum building before restoration)
The legend says that the house was built as an administrative building of the Russian exposition at the World Exhibition, which took place in 1900 in Paris. The building was noticed and bought by a merchant from Liepaja, who brought it to Kuldiga, in order to present to his bride.
Though there are no any official documents preserved that could confirm this story, it is interesting that logs of the building are numbered. This means that it was raised somewhere else and subsequently mounted in Kuldiga. According to the legend, it was in Paris, but the research was completed in Liepaja, after all the master signed every log the "Libau", which corresponds to the historical name of this city.
2009 enterprise AS "Būvuzņēmums Restaurators", by order of the Kuldiga Region municipality and in cooperation with Norwegian experts on the wood restoration, carried out large restoration of the facade of museum building. The works were carried out according to the project developed by company SIA "Ozola & Bula, arhitektu birojs" and architect Zane Stiebrina (Zane Stiebriņa).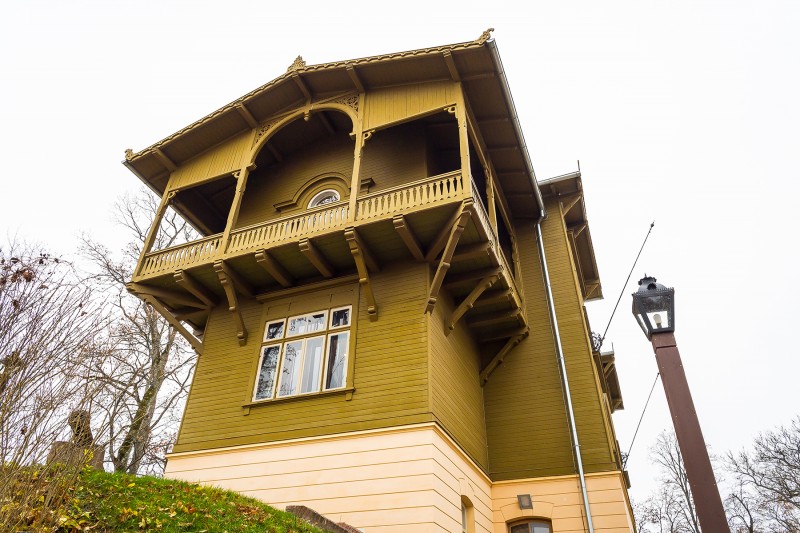 Great efforts in the implementation of the project were made by wood restorers, who performed inspection of structures, prosthetics, as well as the renewal and restoration of damaged parts. The work process was complicated by the fact that many wooden structures had decorative trimming. In addition, it was one of the first such large-scale projects, which was painted with a special paint based on linseed oil, made by restorers themselves and toned with natural pigments.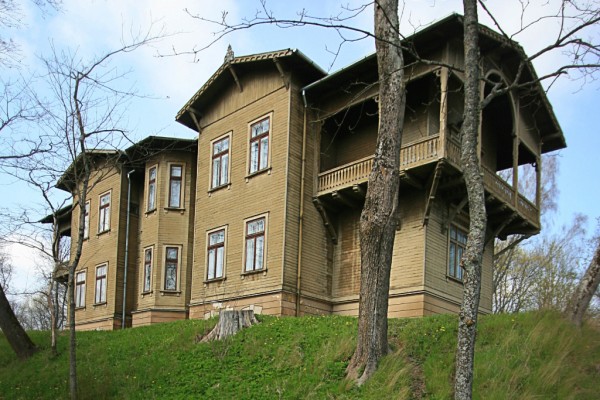 (Facade of Kuldiga Region Museum building before and after restoration)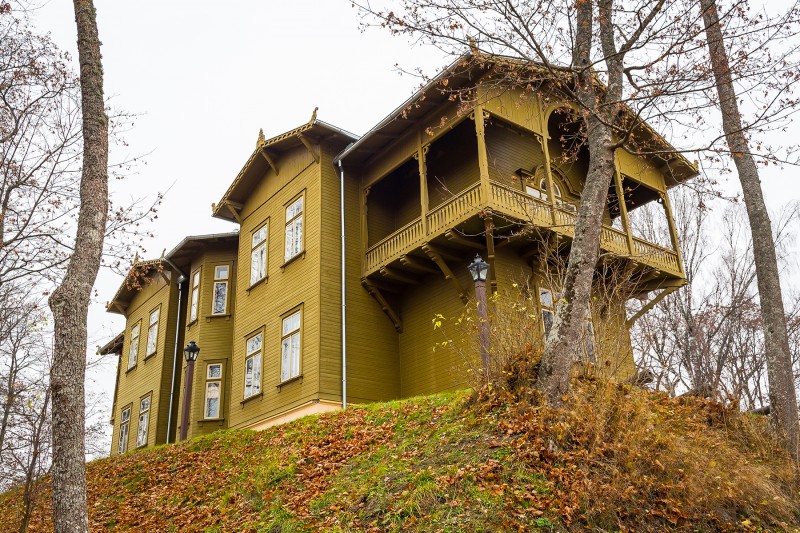 In February 2010, the Kuldiga Region Museum resumed its work in the building, which is deservedly called the Kurzeme pearl of wooden architecture. The Kuldiga Region Museum itself was founded in 1935, and since 1940 it is located in a building which is now historic – in 5 Pils Street.