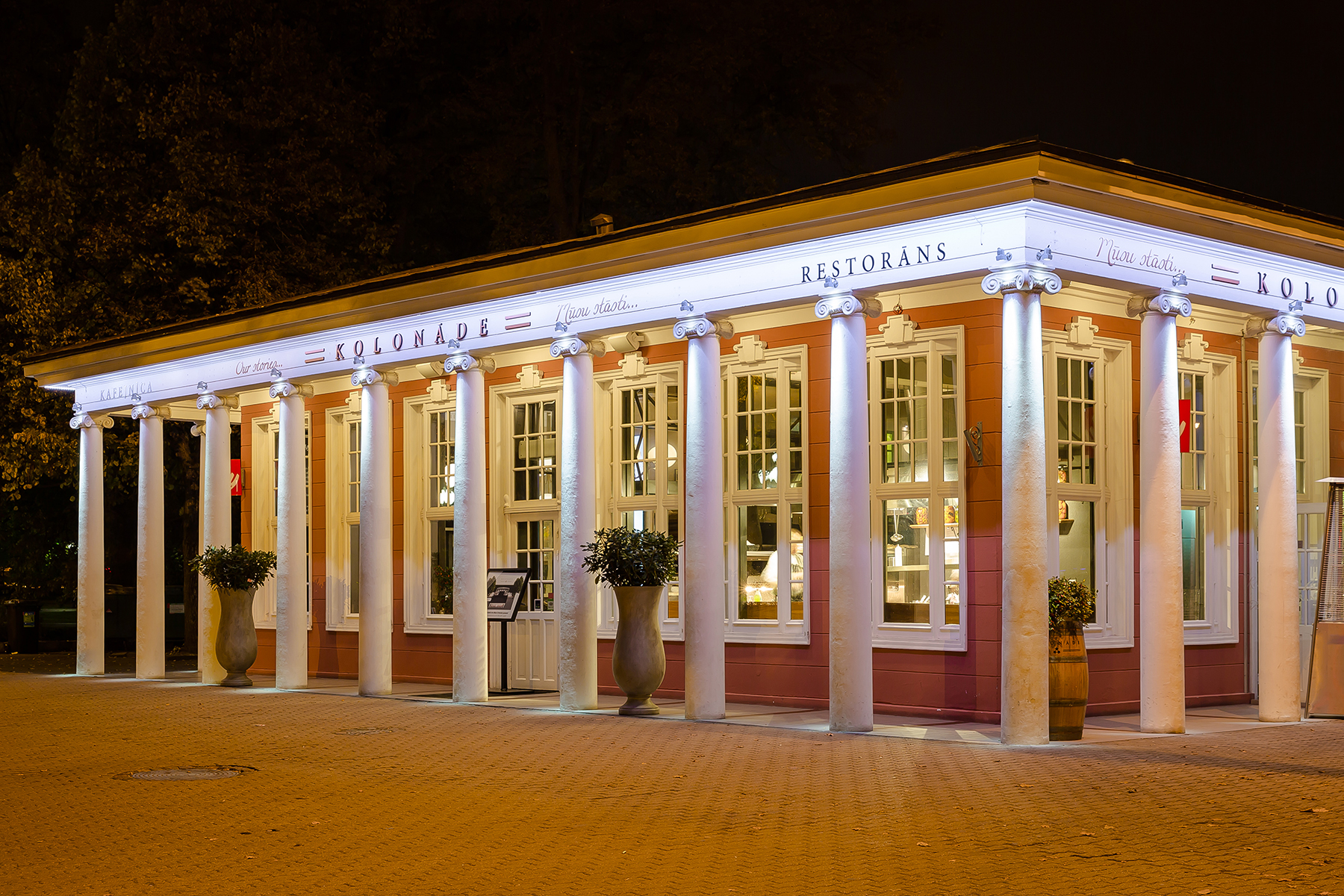 Kolonade building is one of the most unusual in Riga. It is located in the heart of the city, on 26 Brivibas Boulevard – between the Freedom Monument, the famous clock "Laima" (where lovers usually meet), historical park Basteykalna and the National Opera House.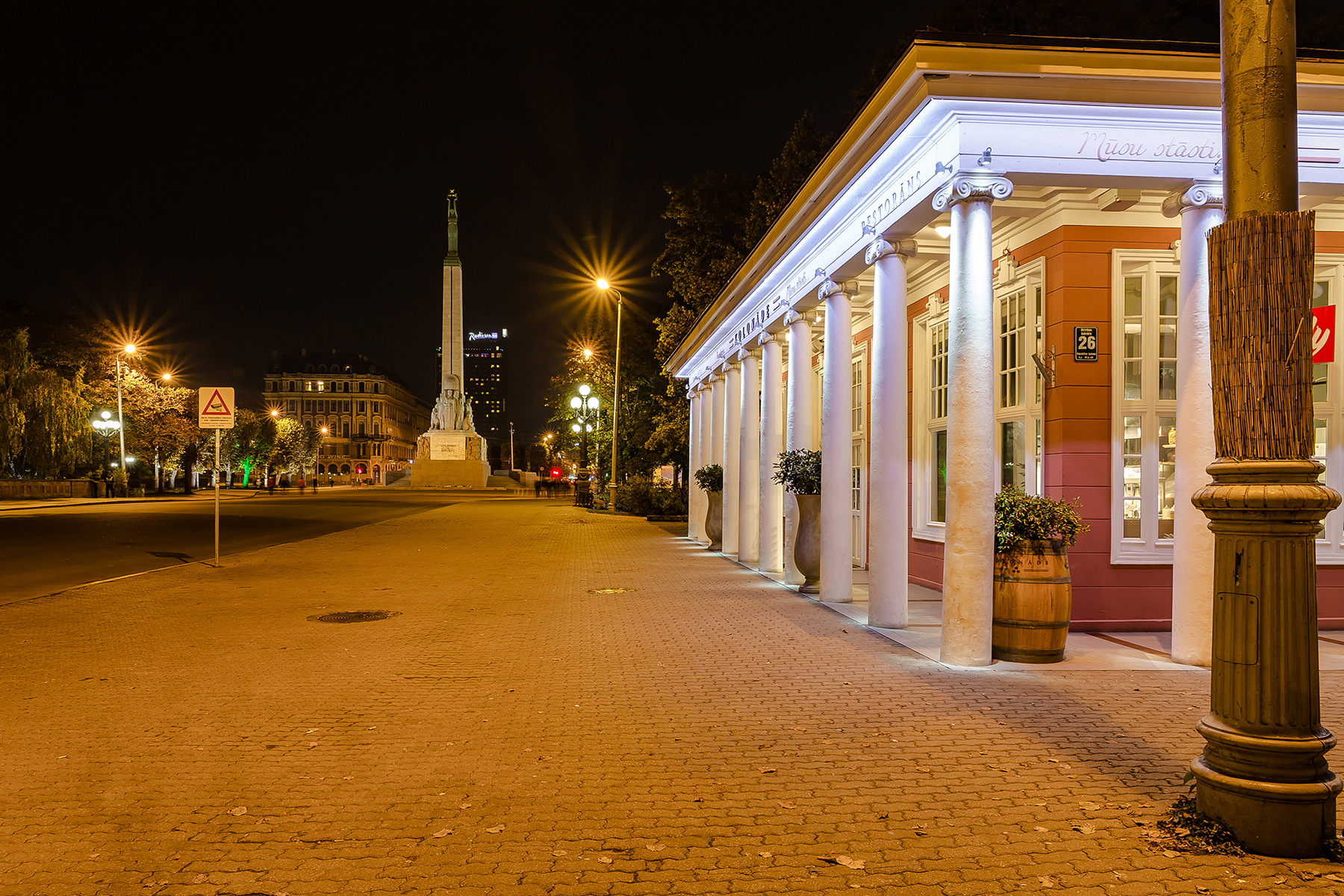 A wooden kiosk in Art Nouveau on the project by August Reinbergs near the bridge across the canal was first built in the early XX century. There was a tram stop next to it, so the front part of the facade was designed as a platform with canopy, where residents of Riga expected public transport. There was a telephone, a retail shop and a public toilet inside the kiosk.
In 1924, the question of whether the building of a kiosk was outdated and did not fit into the environment became imminent. It was decided to rebuild it. So a project of Kolonade building by Arthur Medlinger had been developed. The newly constructed building had become the most prestigious place in the city for commerce. The best merchants and traders of Riga fought for it.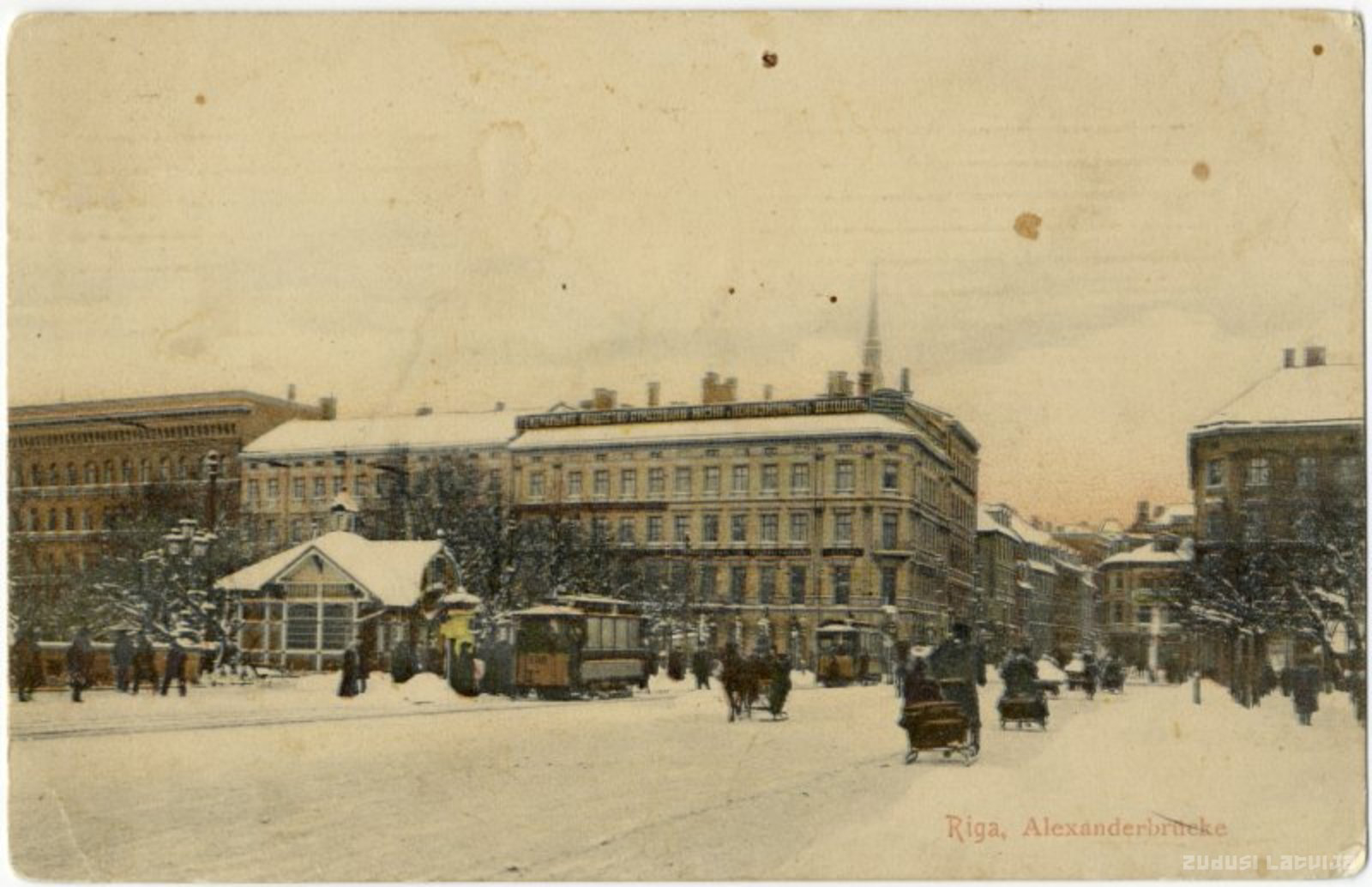 There was a large clock in the old building that had been irretrievably lost. When a new kiosk was built, a clock had been set next to it, so that residents of Riga could always verify the time and come to work at the right time.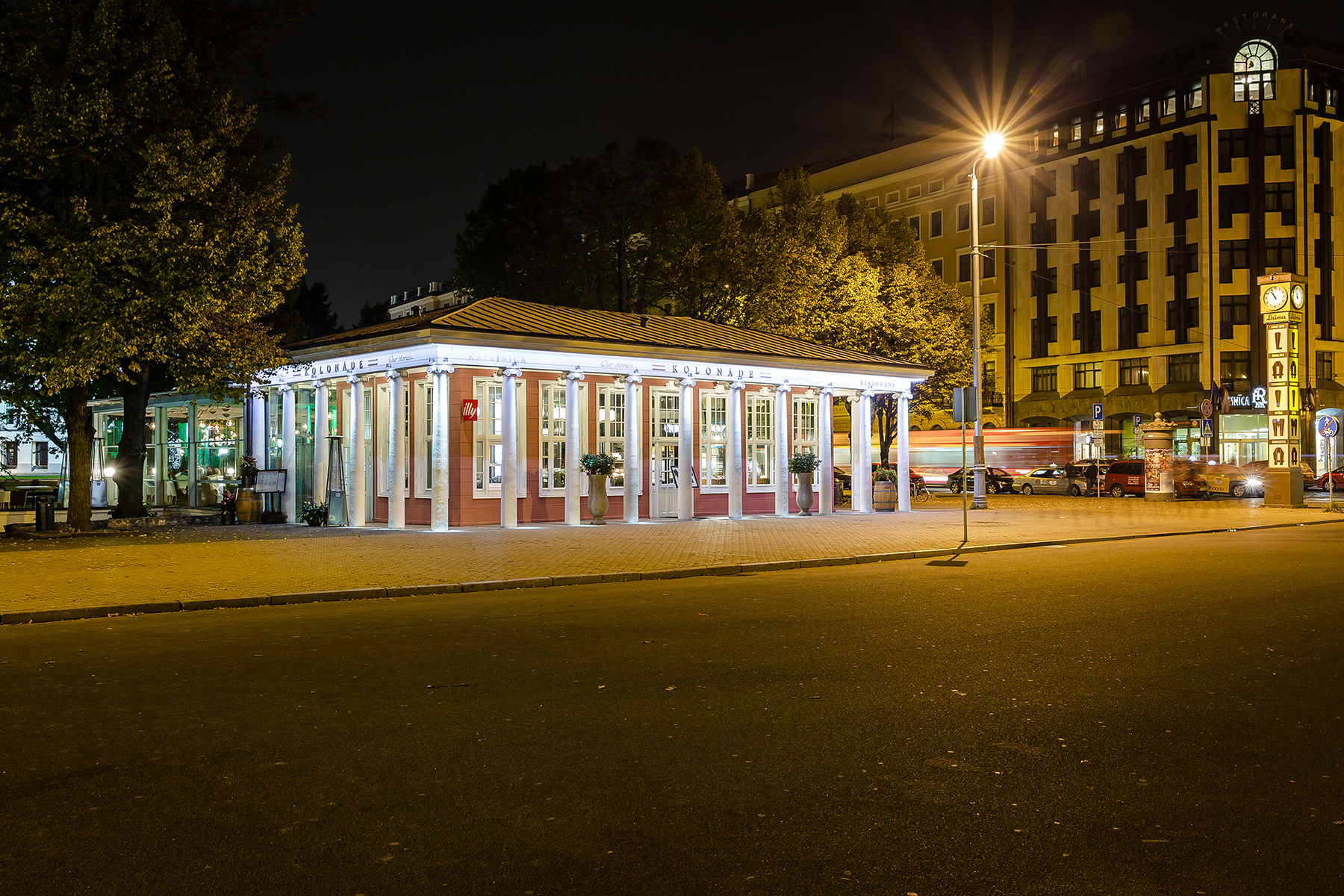 From the first days Kolonade building belongs to Riga city municipality, so it determines who will be its tenant. In 2014 it was decided to create here a corner of real ​​Riga, modern and at the same time recalling memories of the romantic and elegant 30s. Thus an idea of ​​opening a fine restaurant "Kolonāde – mūsu stāsti" arose. This restaurant underlines the historical value of the building in the best way possible.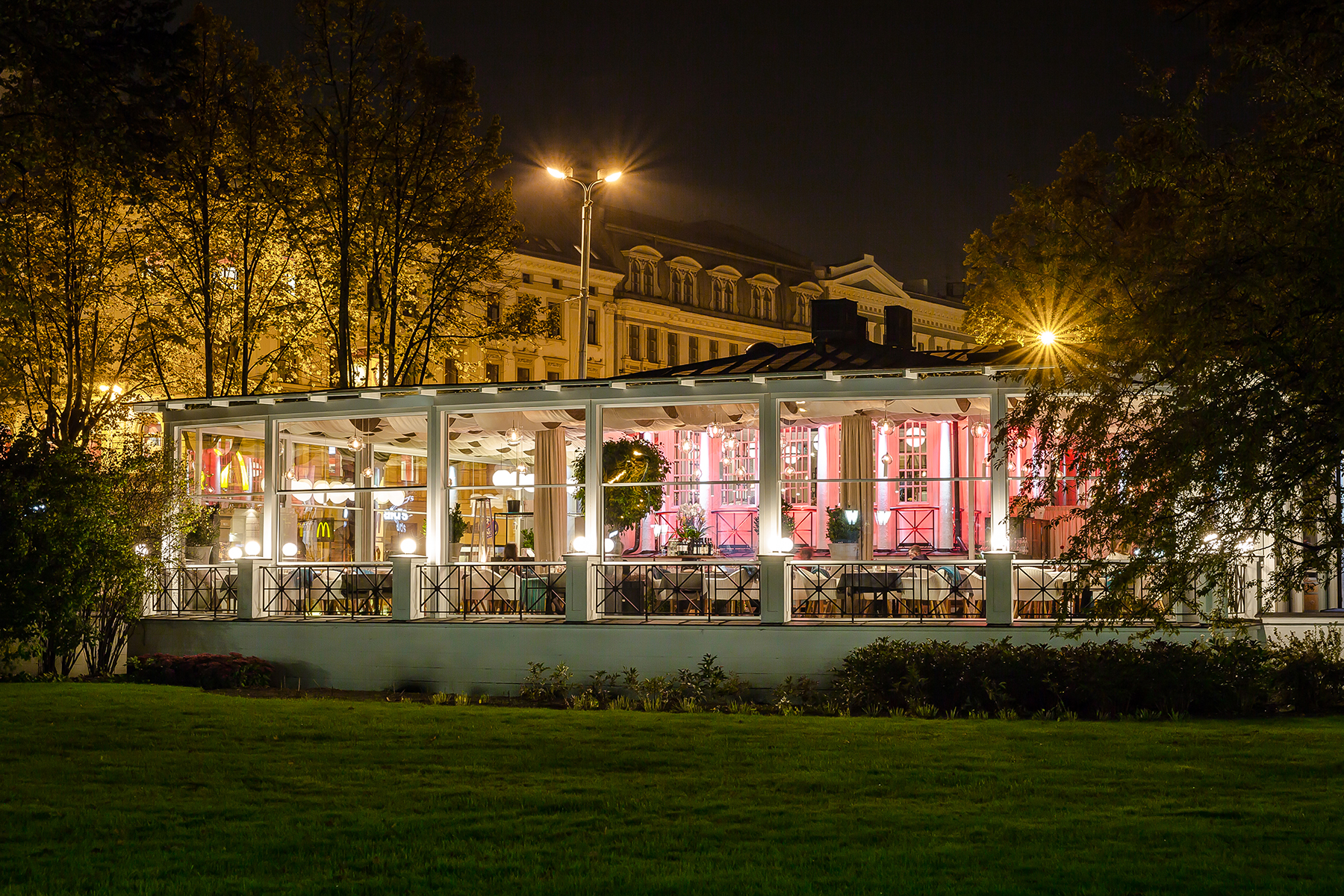 Enterprise AS "Būvuzņēmums Restaurators" can be proud that it participated in the restoration of the historical facade and interior of the building, carefully working on each element of its decoration and, thus turning it into a cozy and refined restaurant which serves Latvian and European cuisine.