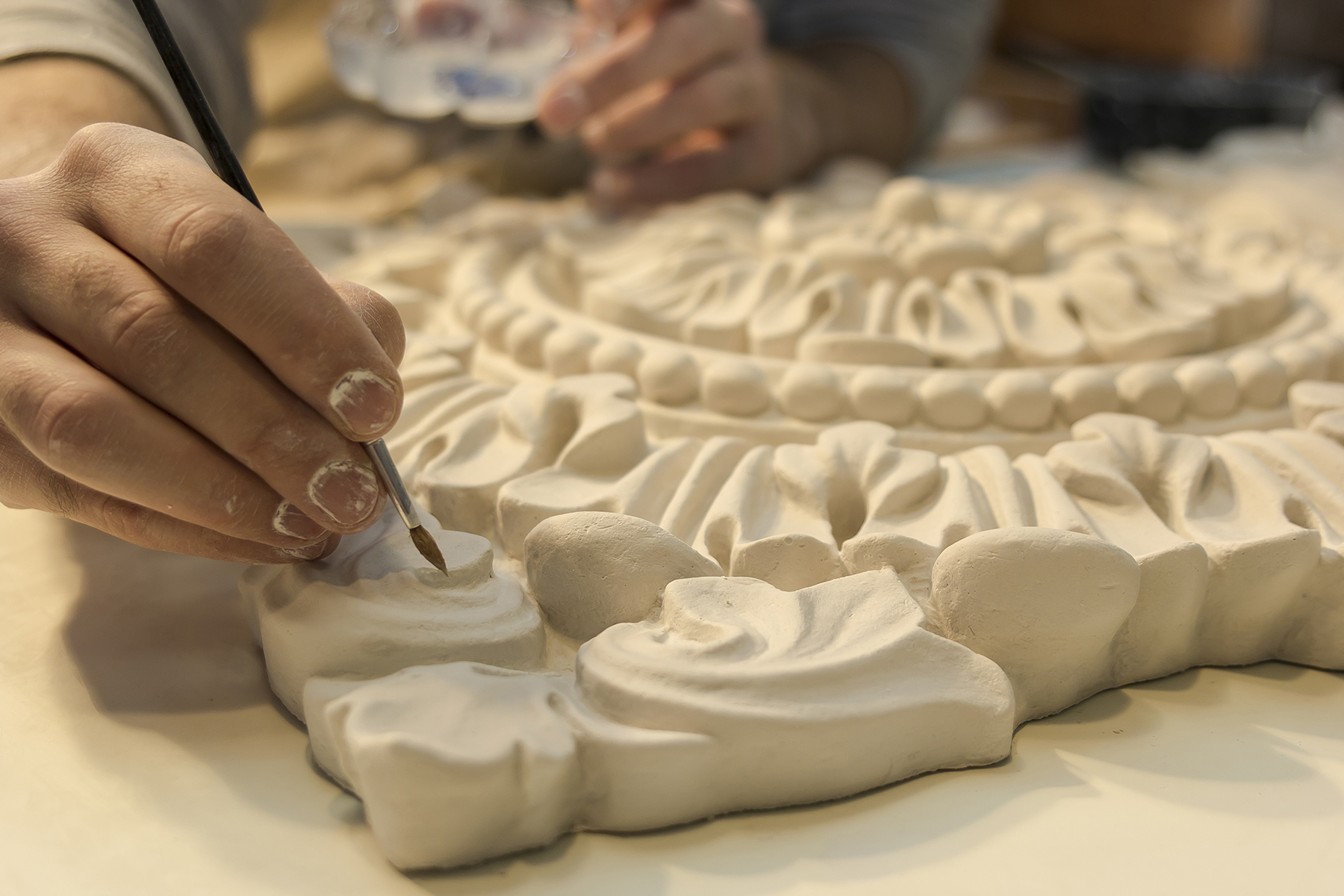 Riga Castle is the residence of the president of Latvia and definitely one of the most significant building of Latvian capital, in historical and cultural terms. The castle is located in 3 Pils Square, on the banks of river Daugava.
The first stone of the Riga Castle was laid in 1330, and master of the Livonian Order settled there after the construction finished. Then his residence was moved to Cesis (previously – Wenden), and in 1484 the castle was virtually destroyed. Afterwards it was restored, and had been rebuilt for several times over the following centuries.
After Latvia gained independence, Riga Castle was proclaimed residence of the president, and architect Eizens Laube helped this building to acquire a more complete and representative view.
Reconstruction of the castle started in autumn 2012. In 2013, a fire broke out there. It affected the interior of the castle, and some museum exhibits were irretrievably lost.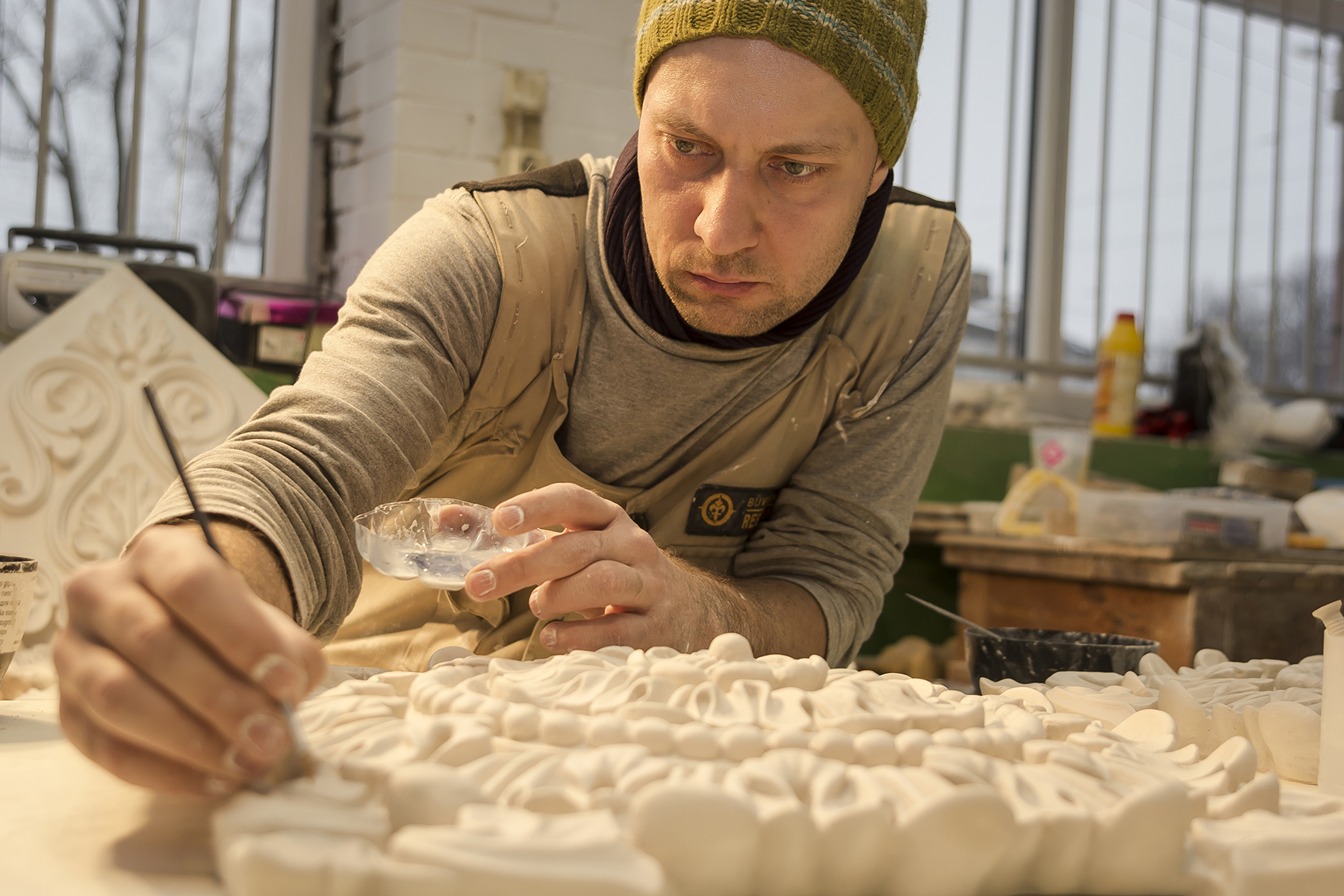 Sculptor of the enterprise AS "Būvuzņēmums Restaurators" Oskars Zuks has been one of the artists who participated in the restoration of the castle-front. Oskars Zuks repaired and re-created decors of the White Hall. Some of them missed only small parts, which were produced anew and tacked on empty spaces. Others did not have a whole half, and then master had to produce it anew, like a mirror image of the historic decor.
Sculptor of AS "Būvuzņēmums Restaurators" and his colleagues – senior master restorer of decorative and monumental sculpture Gunars Grinfelds and expert restorer Inese Ozolina emphasize that they recreate the original appearance of the castle decors, without adding them anything new. Copies created by them are as identical to the originals as possible. This is what constitutes restoration process – punctilious and accurate, requiring great accuracy and artistic flair.
The last time the White Hall was subjected to reconstruction was in 1861-1862. And Oskars Zuks compares his work to the participation in the creative process which took place more than 150 years ago.