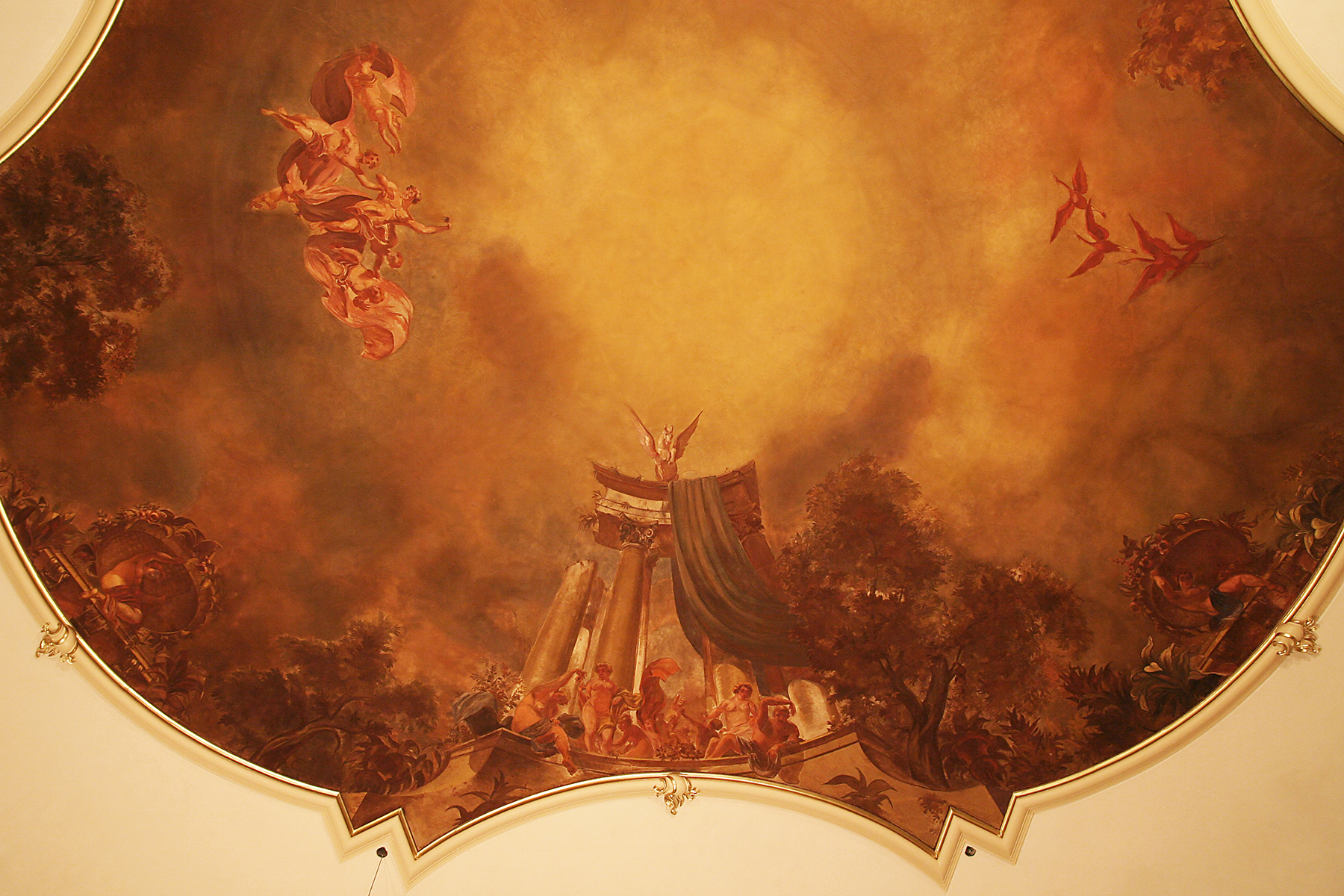 One can safely say that the cinema "Splendid Palace" (previously – cinema "Riga") on 61 Elizabetes Street is the most beautiful movie theatre in Latvia. This building is an architectural monument of national importance with rich and lush finish, stylized to the forms of rococo. Its interior is decorated with delicate sculptures by R. Maurs and E. Legzdins. But the greatest value of the building is it's ceiling painting in the Great Hall, the author of which is H. Grinbergs. Its restoration was entrusted preeminently to AS "Būvuzņēmums Restaurators".
The work of the enterprise masters was appreciated, and the company received an award in the contest "Best Building in Latvia 2009" in the category "Restoration".
Cinema theater entitled "Splendid Palace" opened in 1923 with demonstration of the film "Under Two Flags". It was the first movie theater in the Baltics, where they began to show sound films. Later it operated for some time under the name "Riga", but now regained its historical name.
Décor of cinema had dilapidated during its long history. Condensate, which formed in the central part of the dome, damaged the painting and also the finishing. At one point a part of plaster detached from the ceiling and fell on the floor of the auditorium. For luck, no one was hurt in this incident, as it happened after the film show.
Enterprise AS "Būvuzņēmums Restaurators" restored many of the elements of premises and produced a large-scale renovation. Painting and artistic painting of the walls of the Great Hall were restored, and, of course, painting of the ceiling of the Great Hall was refurbished and properly secured. In order to improve the sound quality, the hall ceiling was covered with a special acoustic plaster that was done for the first time in the Baltic States and is one of the rare cases of such a material's usage in Europe.