Church of St. Alexander Nevsky (Church of the Holy Blessed Grand Prince Alexander Nevsky) in Riga, on 56 Brivibas Street is a unique monument of architecture of the first quarter of the XIX century. Built in the classical style, it is one of the most well-known, respected and loved Orthodox churches of Riga.
The first stone of the temple was laid in 1820, and its inner and outer walls were first plastered and painted in 1852, 27 years after construction. Name of the author of the project is unknown, but there is a speculation that the adjustment of a standard church project was carried out by architect Christian Friedrich Breitkreutz. The building was constructed of wood, and so it is today. The only large dome (rotunda), together with choirs, mounts to 11 m in diameter. It is supported by 12 columns (in the middle of the temple) on a stone foundation. The shape of the church is perfectly round, symbolizing the eternity of God.
Church of St. Alexander Nevsky had been repeatedly repaired and renewed, the last major overhaul occurred in the 80's of XX century.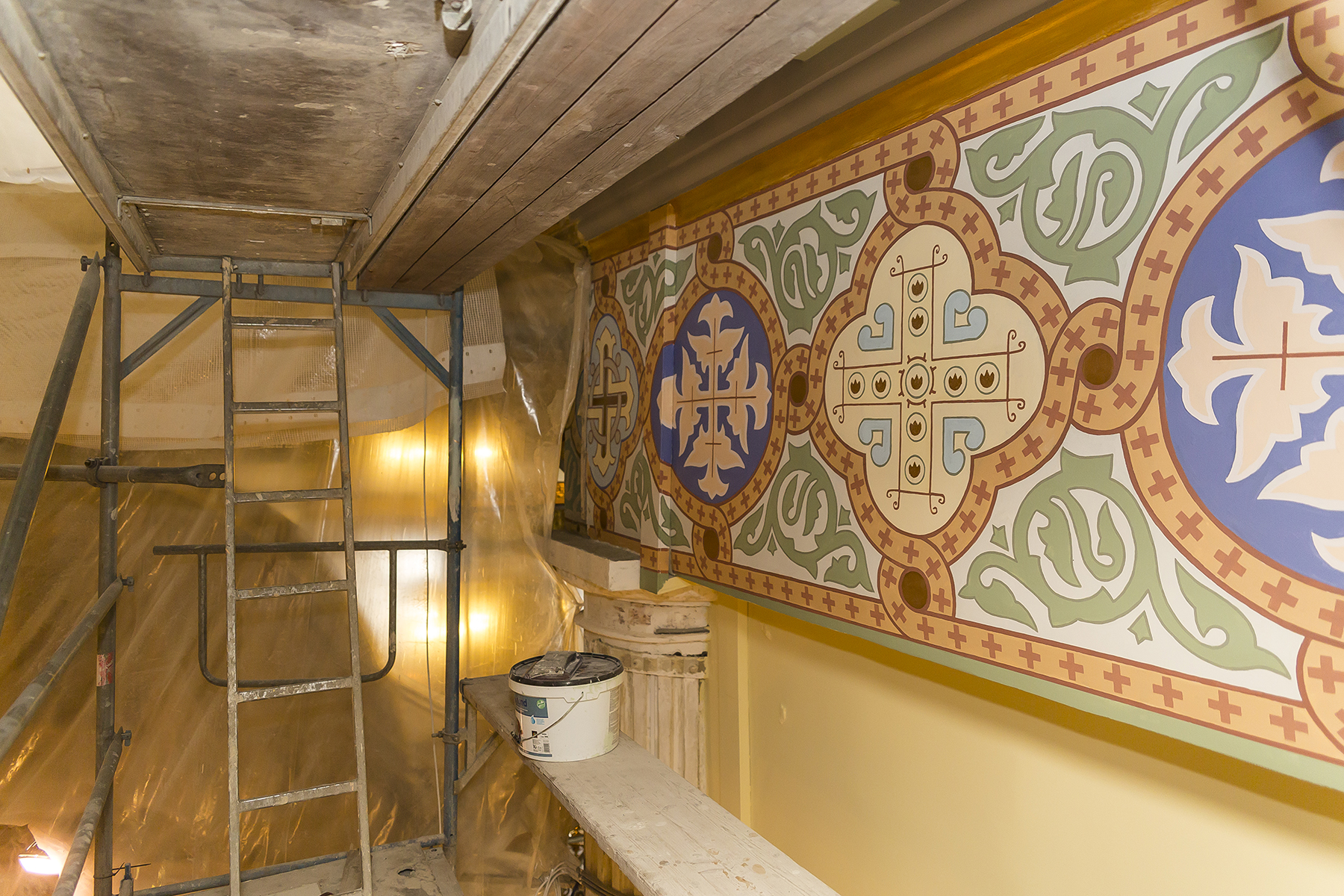 In 2015, AS "Būvuzņēmums Restaurators" began the restoration of the dome and the narthex of the church. Before the beginning of the works masters of the enterprise stated that all the rooms of the temple were covered by an impressive layer of dust, dirt and grime, which created a gloomy impression. The formation of this layer can be explained by the abundance of wax candles used by the parishioners, as well as by intensive traffic in the vicinity of the construction. The building also had a lot of cracks. Masters found that their predecessors sometimes used unsuitable materials for repairment. And in some places, decorative painting had been replaced by pieces of foil.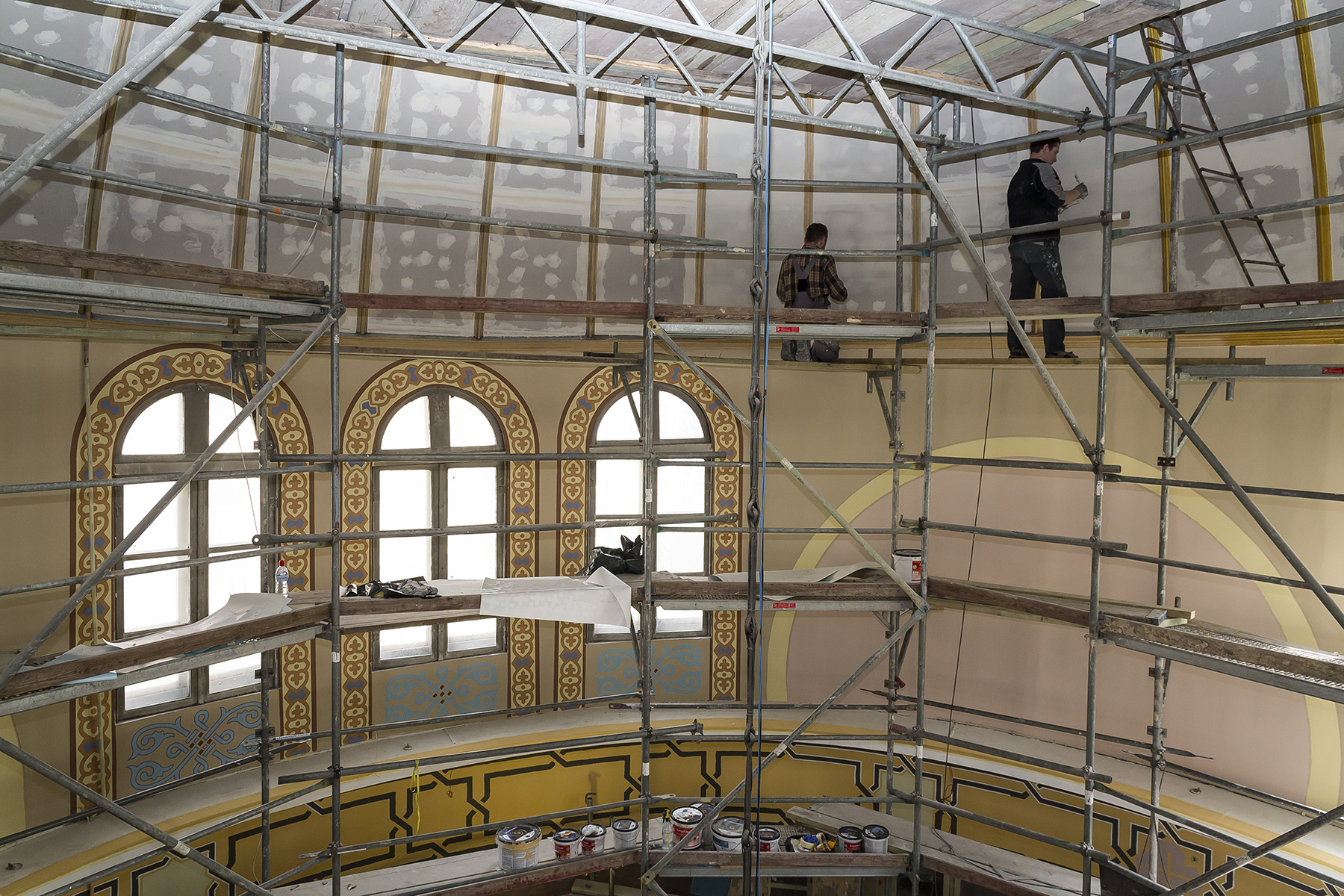 Masters of AS "Būvuzņēmums Restaurators" cleaned the walls and ceiling, restored plaster and decorative painting. The work was completed by May 31, 2015, and the interior of the church regained saturated colors, and therefore – its grandeur and solemnity.