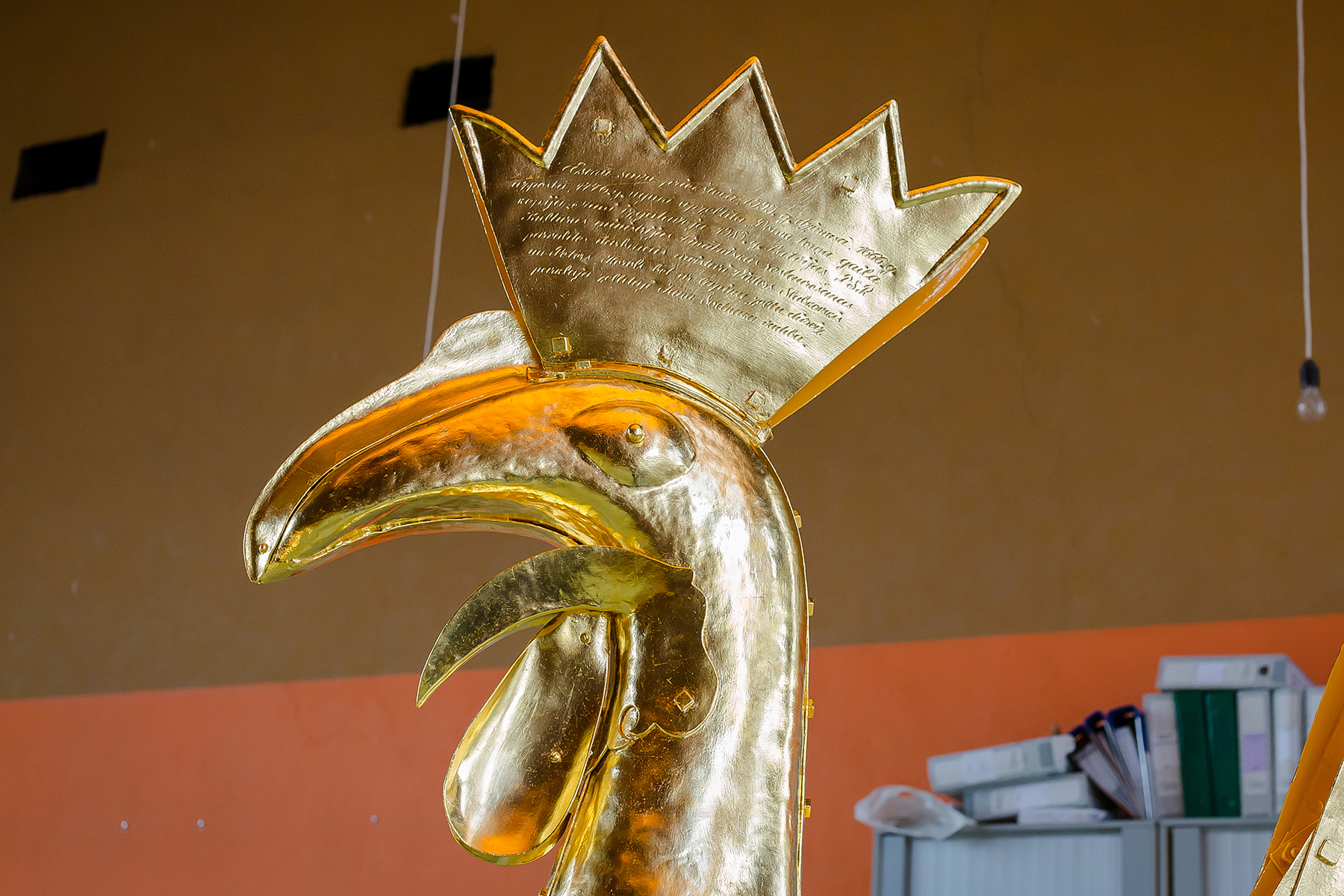 Four churches of Riga are decorated with golden cockerels, which are meant to protect residents of the capital from evil and misfortune. Since the end of 2014 a large-scale restoration of one of the churches which is crowned with a cockrel – the Dome Cathedral – is being carried out. This cathedral is one of the main remarkable sights of Latvia, it is located in the Old Town, on 6 Gerdera Square.
Restoration of the gilded cockerel and ball, on which it stands, was not included in the project of restoration of the cathedral. But the builders decided to make this work at their own expense. So climbers removed the symbol of the Latvian capital from the spire of the cathedral and handed it to the restorers and gilding craftsmen of AS "Būvuzņēmums Restaurators" in August 2015.
Cockerel on the spire of the Dome Cathedral appeared first in 1595. According to the legend, during the first two centuries it had only one side gilded, and mariners used it like a weather vane. When the cockerel showed them his gilded side, ships could freely enter Daugava – the wind favored. But if cockerel turned its black side, they should wait for the weather change.
Later cockerel was completely covered with gild, and it had been decorating the spire of the Dome Cathedral for another two hundred years until external factors nullified its beauty completely. In 1985 a replica of the historic cockerel was made, which was then placed on the tower.
During the last 30 years its gilding has also been worn up, moreover, minor mechanical damages appeared. Therefore it was decided to renovate the cockerel within the framework of the ongoing restoration of the cathedral.
It is remarkable that restoration of the cockerel was carried out by the same master who produced it 30 years ago – Peters Korols. He flattened the irregularities that appeared during this time and straightened the tail of the cockerel, which had been bent during installation.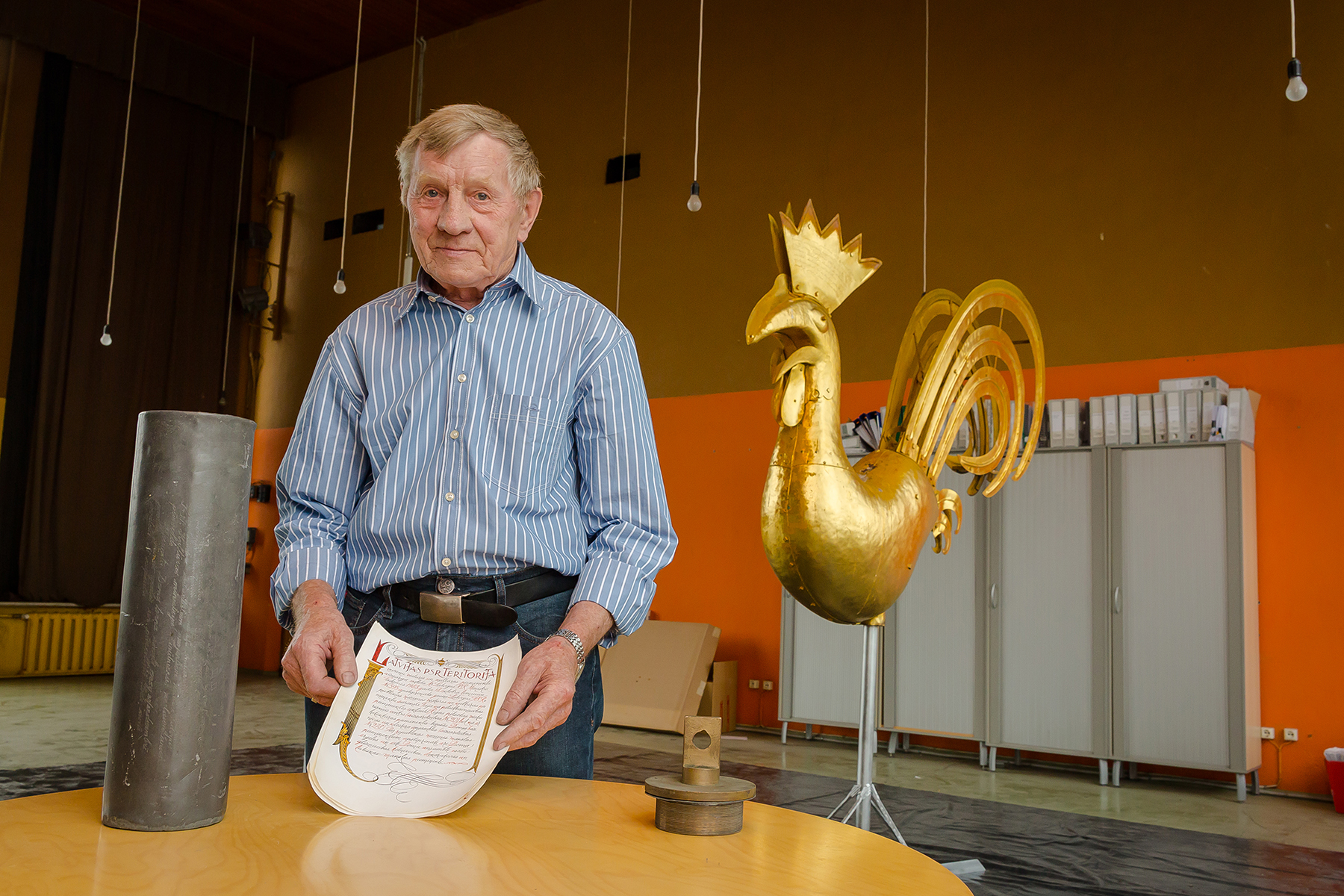 Cockerel and ball regained their luster thanks to the technique of oil gilding. 24-karat gold leaf from Germany was used for gilding.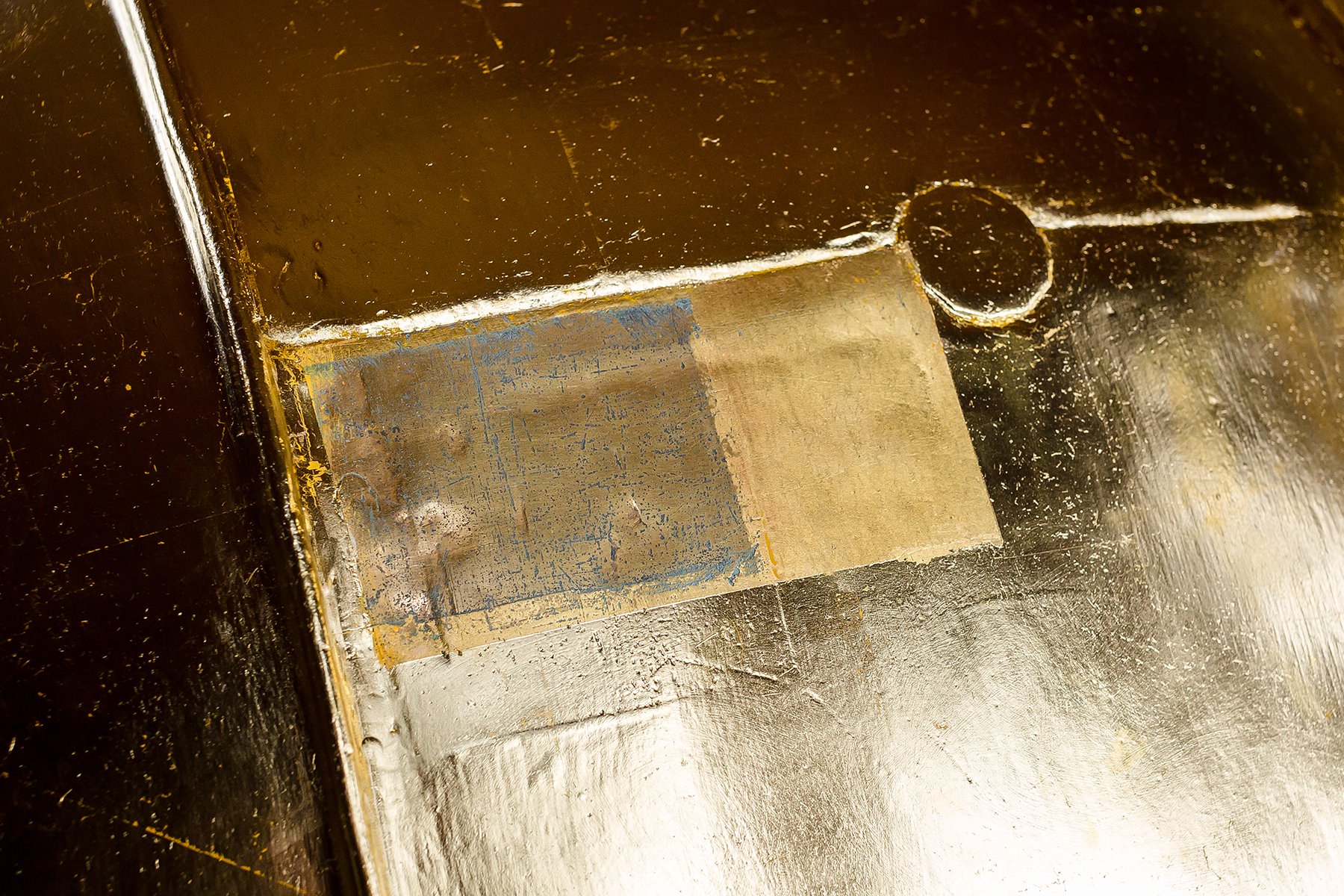 Interestingly, last time the cockerel had been gilded by masters of the same enterprise (then it was called "Office of Scientific Restoration of the Ministry of Culture of the Latvian SSR"). One of them was Rasma Romane, who later gave her post to Inese Ozolina – current leading gilding master at AS "Būvuzņēmums Restaurators".
Fragments of historical gilding were left on the ball, including that made in 1985. A message for future generations and a silver anniversary coin "Riga Dome Cathedral" par value of 1 lat (national currency of Latvia before the intruduction of euro) were put inside the ball.