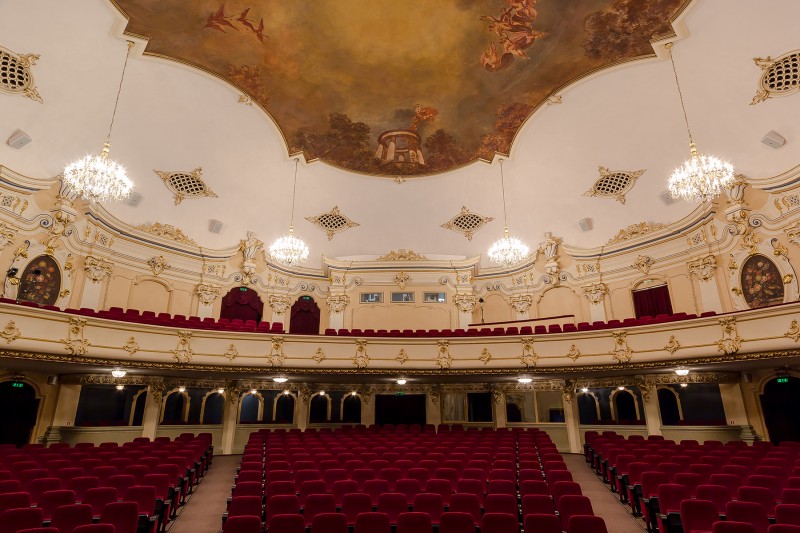 Historical cinema "Splendid Palace" in Riga, 61 Elizabetes Street, was the first detached building intended exclusively for the needs of the cinema. The cinema was opened on December 30, 1923, and there were 824 seats for spectators in it. The building itself, impressive with its Neo-Baroque facade, surprises with the variety of Neo-Baroque forms in the interior. Today the historical building is an architectural monument of national importance.
The project of the cinema was designed by the architect Fridrihs Karlis Skujins (Frīdrihs Kārlis Skujiņš, 1880-1957), and the decorative elements of the Great Hall were created by sculptors Rihards Maurs (1888-1966) and Jekabs Legzdins (Jēkabs Legzdiņš, 1894-1937).
Paintings of Hermans Grinbergs (Hermans Grīnbergs, 1888-1928) are of a great value, but the ceiling painting of the Grand Hall is especially prominent. In 2008, AS "Būvuzņēmums Restaurators" restored it along with the other restoration works. The enterprise received recognition for the job done in the nomination "Restoration" at the competition "The Best Building of the Year in Latvia 2008".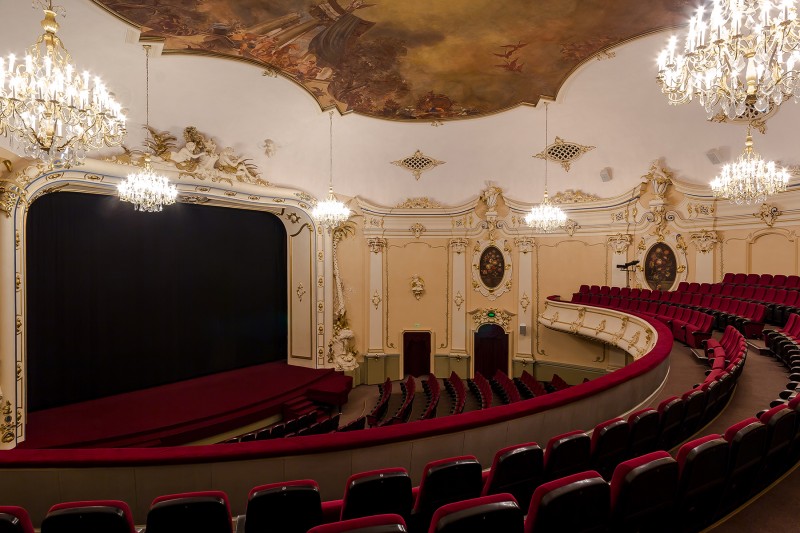 Since the thirties of the 20th century, "Splendid Palace" had become the most important place for the presentation of Latvian films. The cinema had an excellent film program and exceptional service, and during the silent period – also a wonderful orchestra, which was conducted by Oto Carli. In October 1929 the first sound film in the Baltics was shown here.
Since December 1952, the name of the cinema was changed to Cinema "Riga", but in 2011 it returned its historical name, once again becoming the cinema "Splendid Palace".