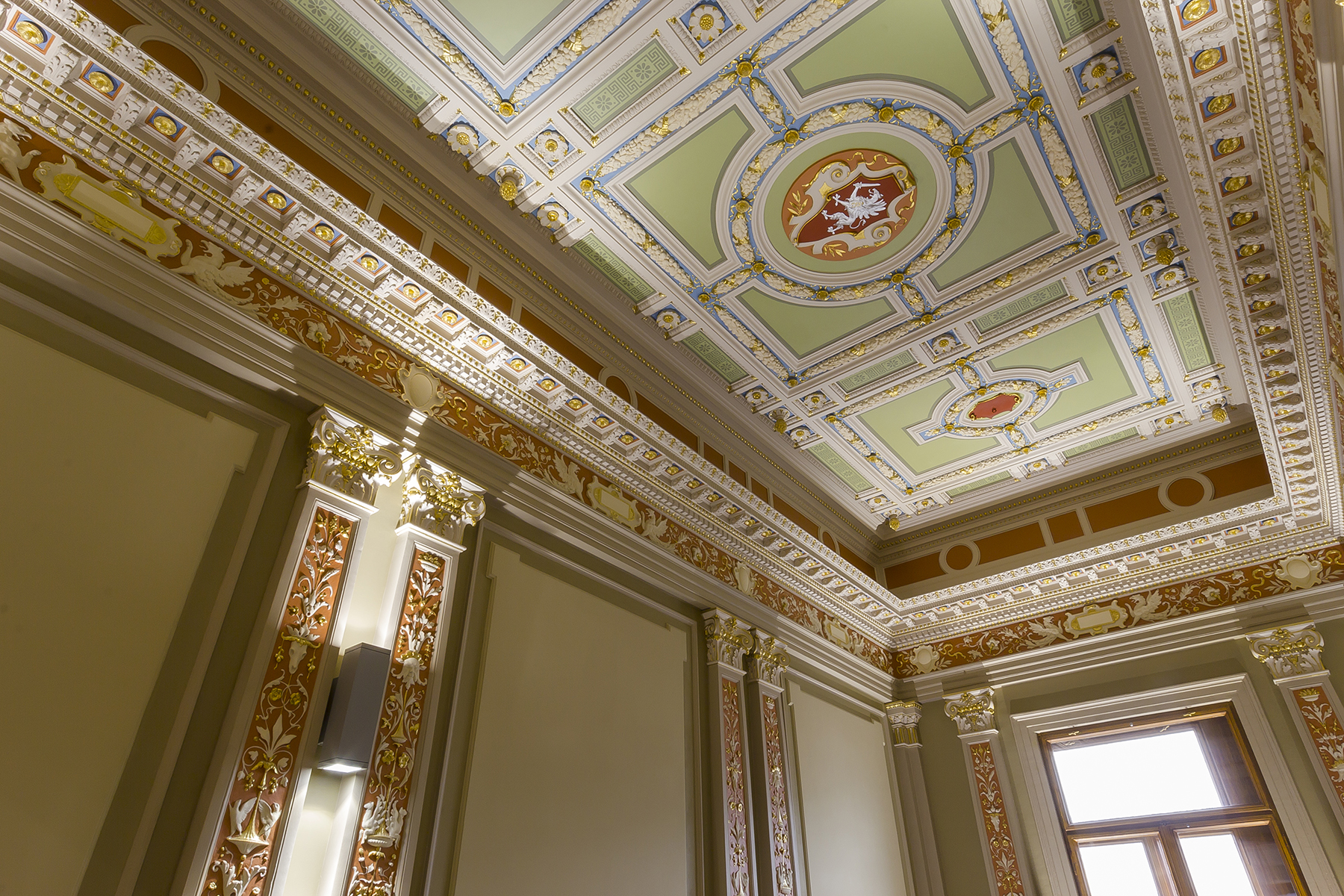 The building of the Bank of Latvia in Riga, on 1B Krisjana Valdemara Street, has a rich history, as it was built in 1890 for the needs of the Crediting Company of Vidzeme Nobility. At the beginning of XXI century, a large-scale restoration begun in the building, in which AS "Būvuzņēmums Restaurators" took part.
Customer cash desk of the Bank of Latvia is another striking example of excellent work of the masters of this enterprise. Elegant and beautiful staircase, which is displayed in the photos, allows visitors of the bank to experience the grandeur and luxury of this historic building.
Enterprise finished works on restoration of this object in August 2012.