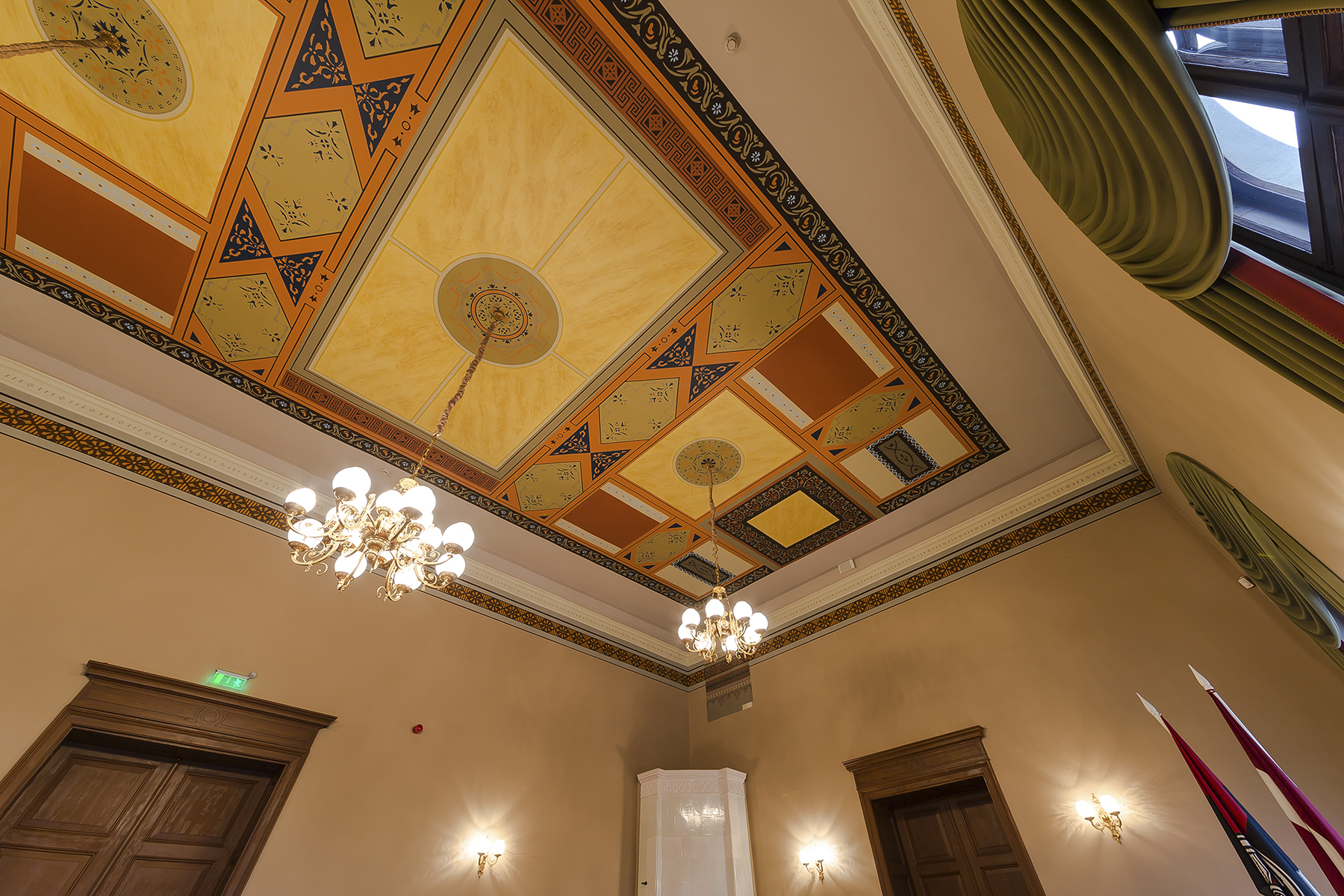 Kuldiga district municipality is the only in Latvia today working in the historic town hall building, which is located on 2 Pilsetas Square. The so-called New Town Hall of Kuldiga, the third one in this city, was built in the second half of the XIX century on the project of architect Oto Ditse. It blended well into the environment, leaving the building of the Old Town Hall in a subordinate role. The old building, incidentally, has been also preserved to this day.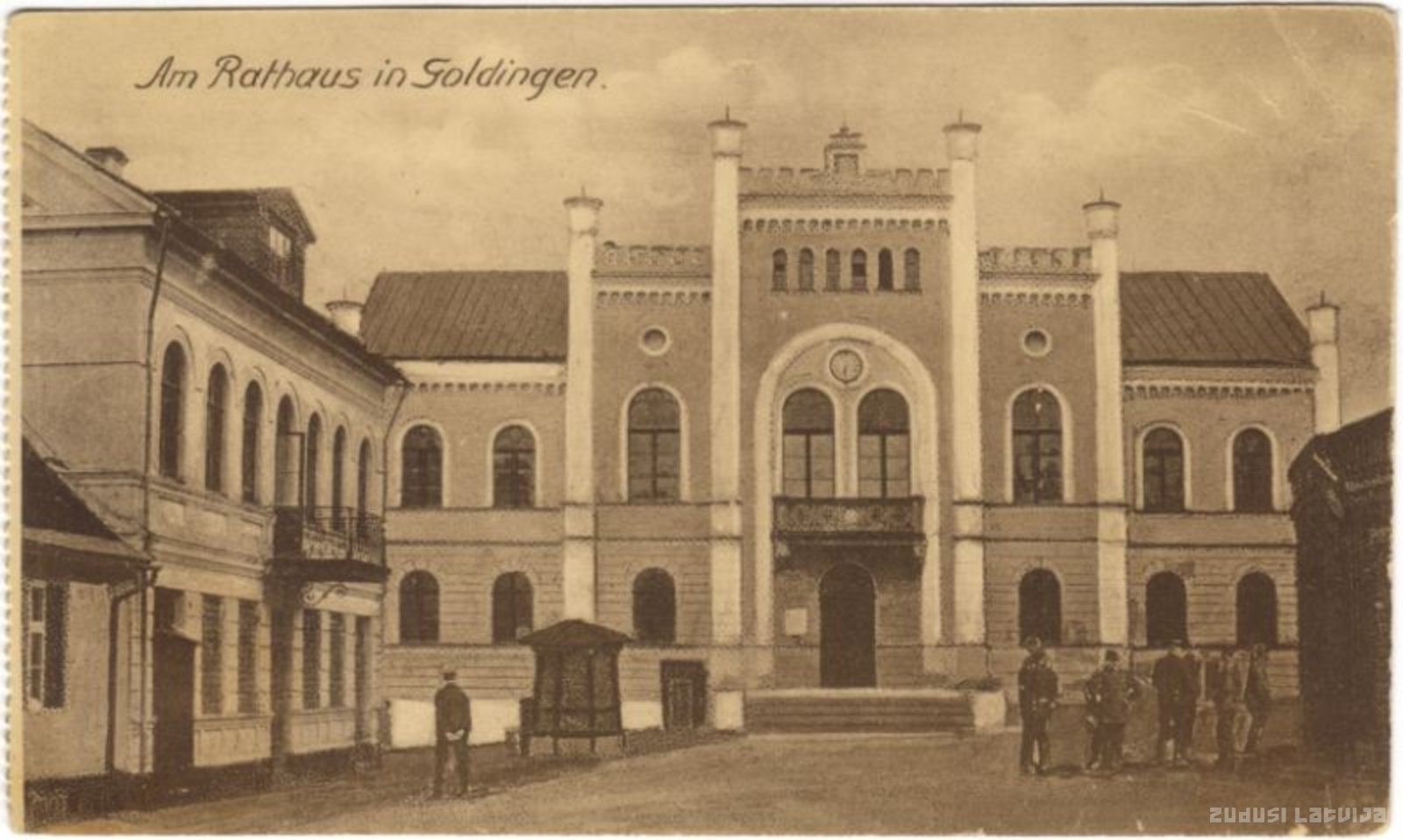 The New Town Hall of Kuldiga was built in eclecticism style, and its hallmark are apertures and niches in the form of semi-circular arches. Projections on facades on both sides and the rise of the middle part of the building emphasize its symmetry.
Enterprise AS "Būvuzņēmums Restaurators" carried out restoration of finishing and polychrome decorative painting of the City Hall's great hall in 2013. Its masters also embellished the entrance hall of the building and the area around the stairs with decorative painting.