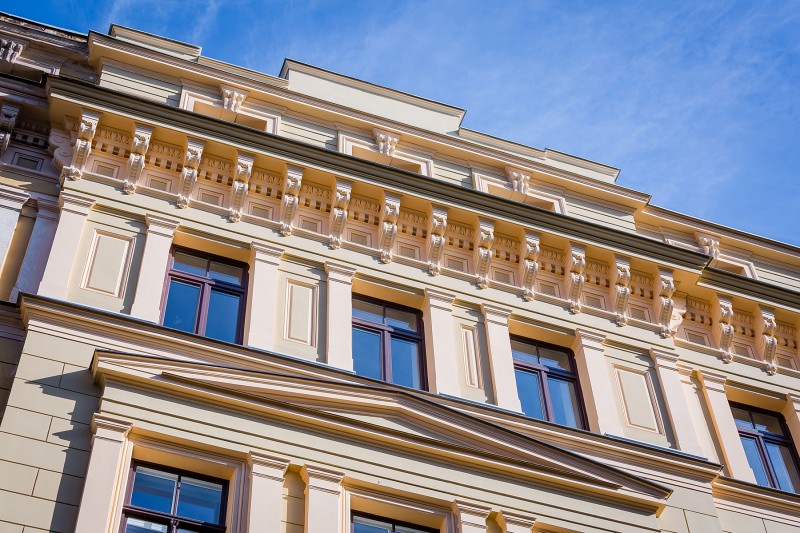 Facade repair of the building of the current Court Administration in Riga, 6 Antonijas Street, was completed in October 2014. Works on the site were made by AS "Būvuzņēmums Restaurators" by the order of the state joint-stock company "Tiesu namu aģentūra" and in accordance with the project of the architect Kristine Grava.
Built in 1889 in eclectic style, the building in 6 Antonijas Street, was originally used as a tenement house. Sometime it was known to residents of Riga as "von Panders' House", which was designed by the first Latvian architect with academic education Janis Fridrihs Baumanis.
Over time, the use of the building in 6 Antonijas Street, has changed, and today it serves as an administrative office building.