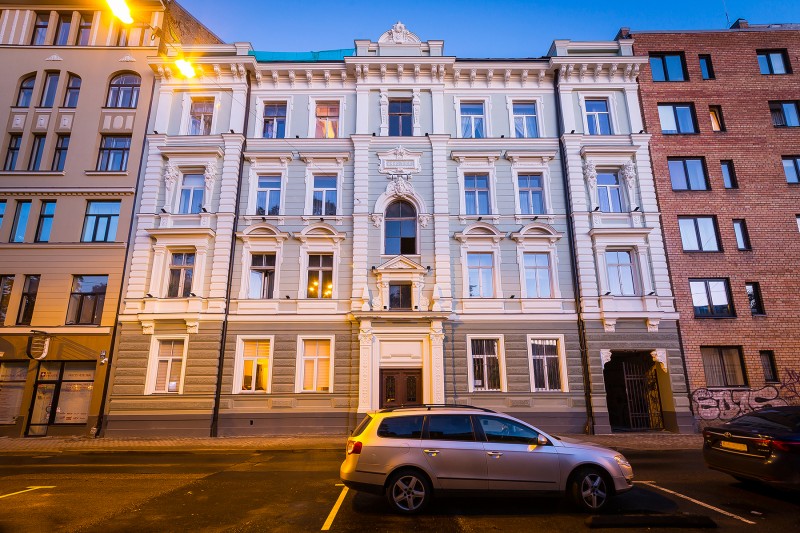 Facade renewal and restoration works were carried out in 2017 in the Art Nouveau building, built in 1900 and located in Riga, 36a Skolas Street. These were entrusted to the enterprise AS "Būvuzņēmums Restaurators".
The following works were performed in the apartment building erected in 1900, within five months: renewal of the damaged facade plaster (rustic technique with a relief surface and decorative strokes); repair of the edges of window openings and other decorative elements (with puttying, grinding and primary grounding of surfaces); renewal of decorative strokes of the portico of the main entrance doors; restoration of plaster and sculptures; painting the restored facade wall and the plaster of half-columns with facade paint, as well as installation of facade lighting.
The most important challenge of this project was the roof moldings, which were built anew.
The works were carried out between April and September 2017.