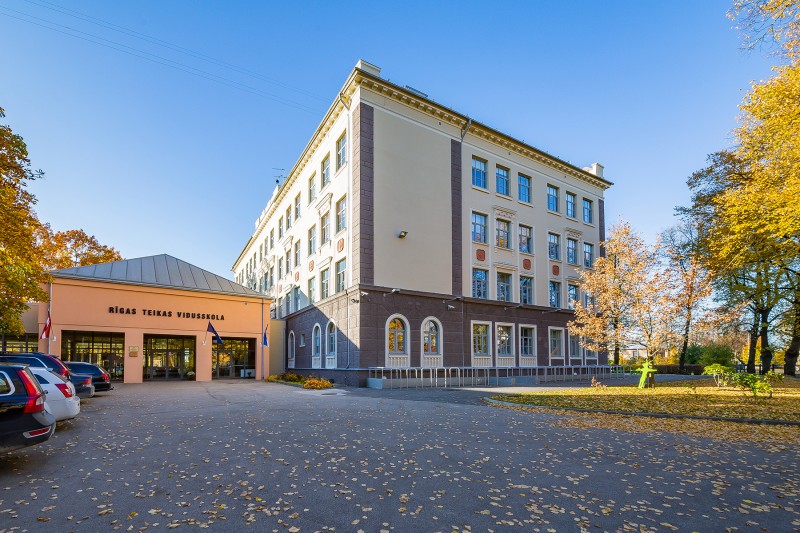 The renewal works on the facade of the building of the Riga Teika Secondary School (located in 14 Aizkraukles Street, in the Teika district) by order of the Property Department of the Riga City Council, were performed by AS "Būvuzņēmums Restaurators" during the period from April to August 2017.
This educational institution was founded on September 1, 1953 (as Riga 36th Secondary School). From 1964 to 1968 it was called the Riga 16th Eight-year School, and in 1998 it was given its current name – Riga Teika Secondary School.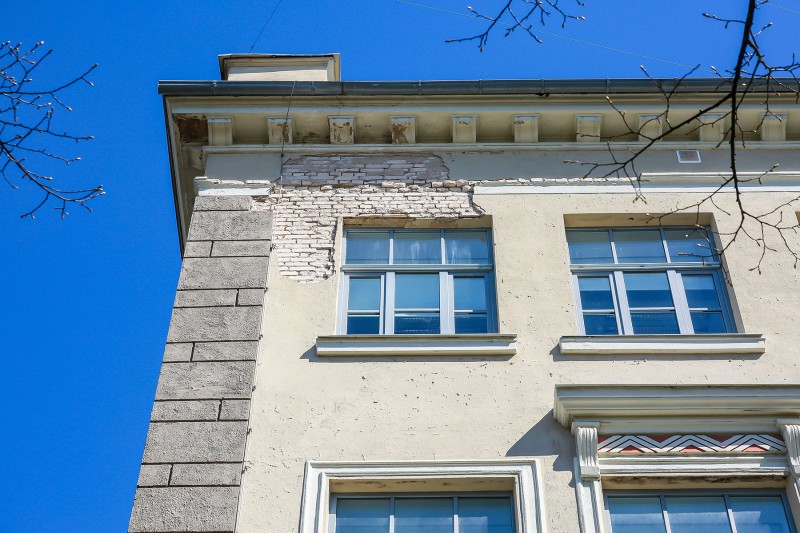 Initially, the premises that the school subsequently used were built for the needs of a military hospital. In the period from 1999 to 2008, other large-scale reconstruction and expansion works were carried out at the school.