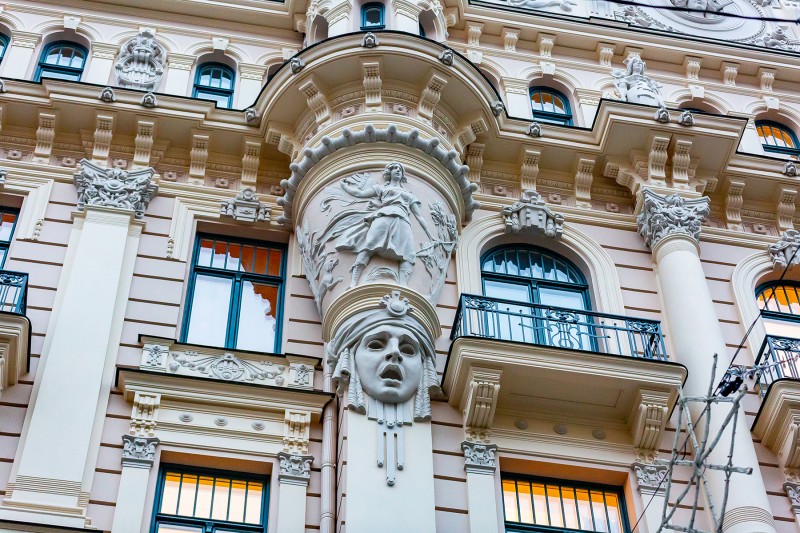 The restoration and renewal works of the facades on the side of Alberta and Strelnieku streets of the multi-storey apartment building in Art Nouveau in Riga, 13 Alberta Street, were carried out in the time period from March to November 2018. Originally it was built in 1904 according to the design of the famous construction engineer and architect Mikhail Eisenstein.
At the moment, the Riga Graduate School of Law (SIA "Rīgas Juridiskā augstskola") is located in the building. It was also a customer, who chose AS "Būvuzņēmums Restaurators" as the main building contractor (chief construction manager – Valdis Uzarins, construction manager – Maris Venterzutis). The project, in its turn, was developed by SIA "Vertti", and the construction supervision was provided by Sergejs Meierovics.
This object received an honorable first place in the nomination "Renewal" at the contest "The Best Building in Latvia 2018" ("Gada labākā būve Latvijā 2018").