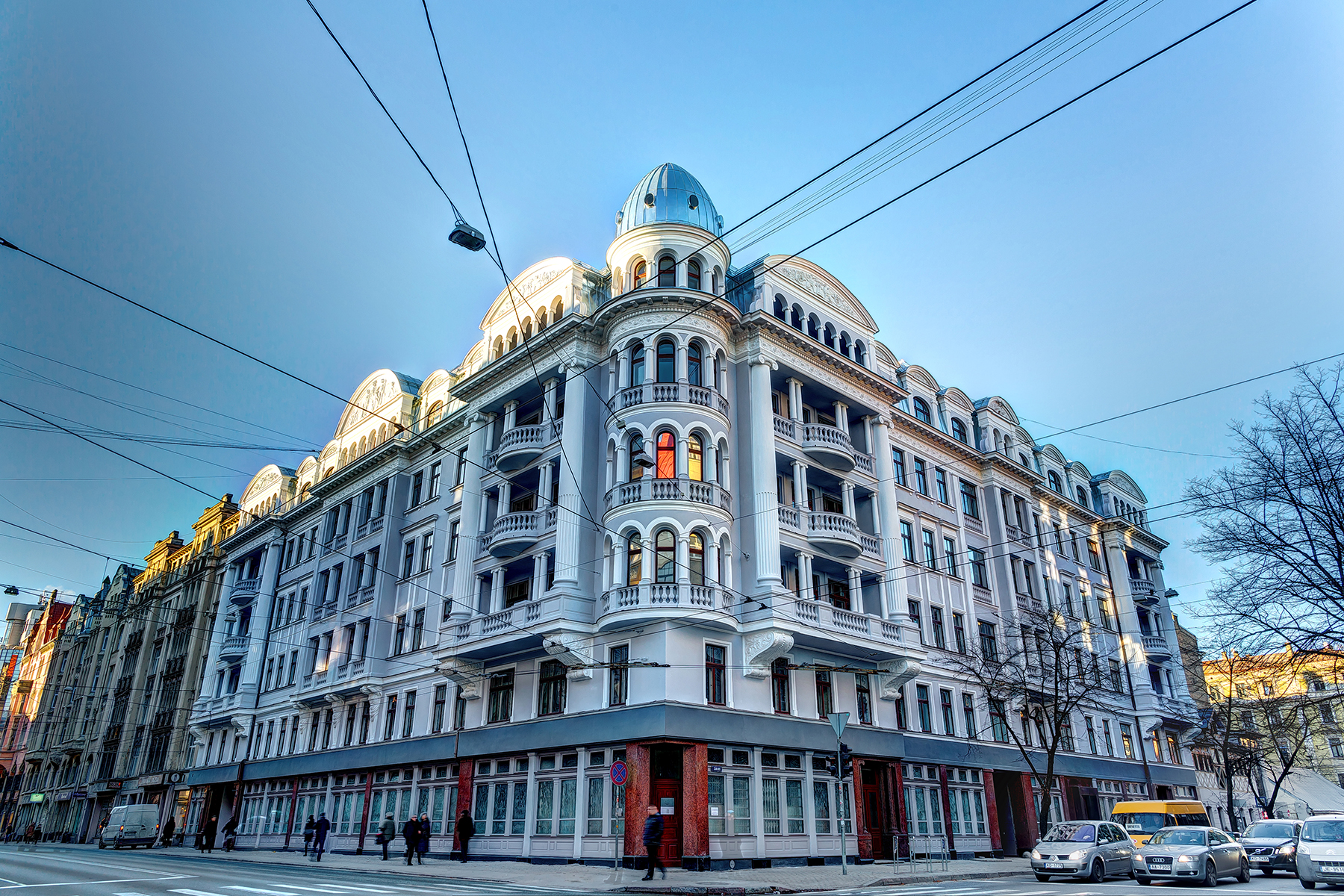 Teter's House, also known as Corner House (former building of KGB in Latvia), is located at the crossroads of Brivibas and Stabu streets, on 61 Brivibas Street, – and is a historical and architectural monument of local importance. For many years, the building was abandoned and in a bad visual and technical condition. State Agency "Valsts nekustamie īpašumi" ("State property") has decided to restore the Teter's House by changing its aura and contributing to a new beginning of its life.
Executive of the order – AS "Būvuzņēmums Restaurators" – became the winner of the contest "Best Building in Latvia 2015" in the category "Restoration", for the renewal of Corner House facade, and got a diploma for this project.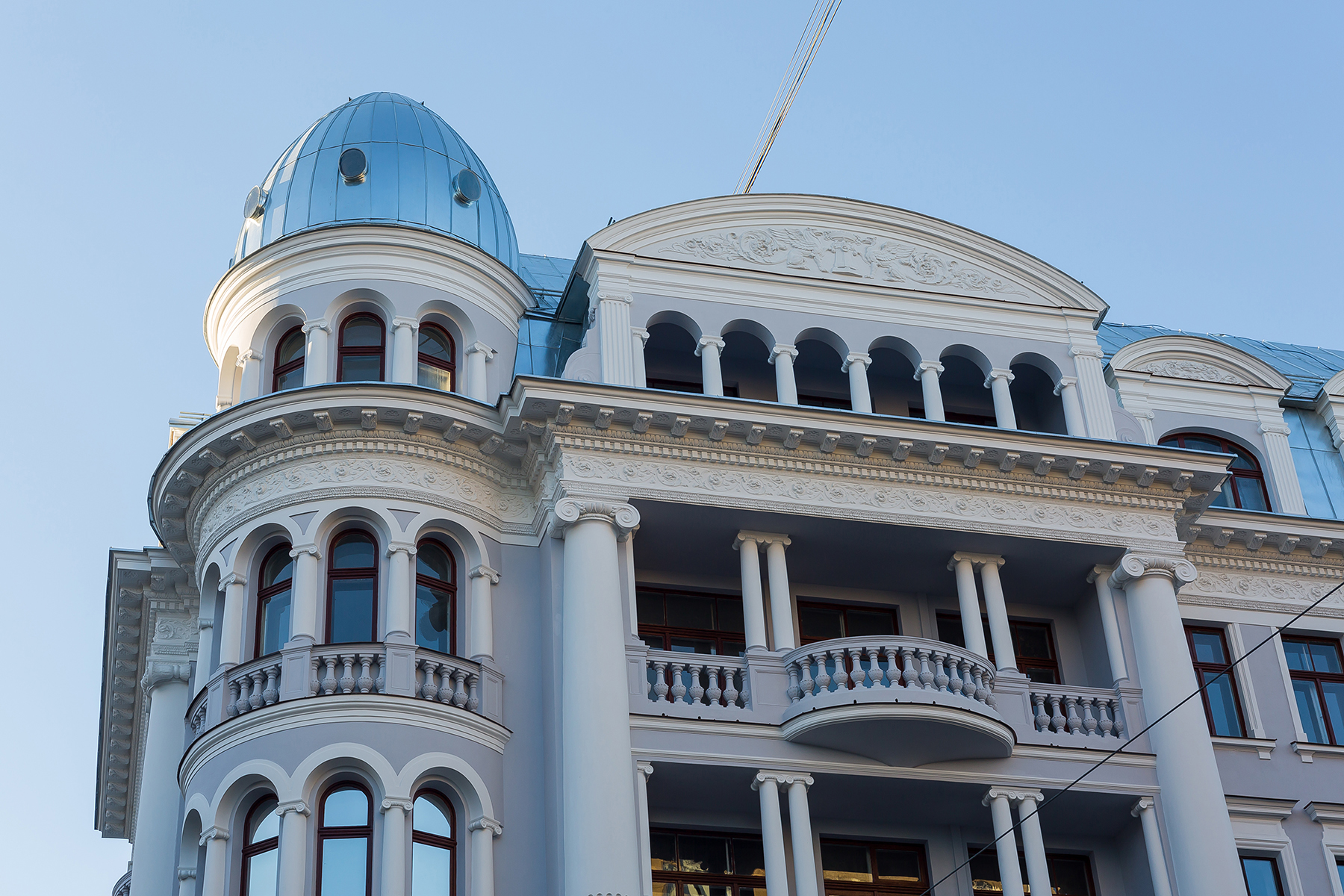 The house was built in 1912 by Alexander Vanags, joining National Romanticism and Art Nouveau. Initially the project was created as a hired house with a gallery row of shops on the first floor. In the 30s the apartments were eliminated, and the Ministry of Internal Affairs moved into the building. Most of the XX century a variety of power and law enforcement agencies, including the State Security Committee (KGB), were situated in the Teter's House and rebuilt the building in accordance with their needs. It is their glory that entrenched firmly to the Corner House, but the current owner of the building – the state agency "Valsts nekustamie īpašumi" – decided to open a new milestone in the history of this unique and authentic architectural monument.
Over time, the facade of the building has suffered from urban dust, and other environmental factors, so its recovery was a priority task. Enterprise AS "Būvuzņēmums Restaurators" was drawn to its fulfillment.
Masters of the enterprise made facade cleaning using gentle techniques that don't damage the original material. They also produced the missing or damaged exterior coatings and decorative elements from the samples available on-site. Granite plates on the level of the first floor were also cleaned and the damaged areas – restored. Cornices and relief decorations have been tested for durability, their mooring – renewed, and they themselves – restored. As a result, the facade of the building returned its historical gray tones and white accents. Stannic roofing of the Teter's House was replaced with the use of the technological style and authentic performance of the last century.
AS «Būvuzņēmums Restaurators» accomplished this work in a record time (4 months) for a such a volume and completed it in December 2015.