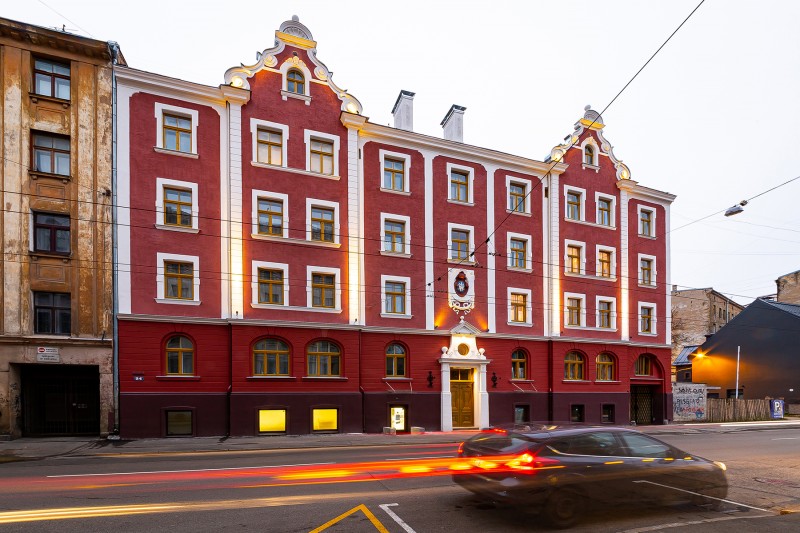 Restorers prepared a completely unusual surprise for the citizens of Riga for the public holiday, when painted in patriotic colors the historic building in 24 Ernest Birznieka-Upisha Street (built in 1901) in the process of tis renewal. Now the facade of the building is also illuminated, so that the red-white-red building, designed by the famous German-born architect Wilhelm Ludwig Nikolai Bockslaff, can be viewed by anyone walking or passing by in the evening hours.
"In all fairness, it must be said that during the architectural artistic research carried out by the architect Ilze Mekša, at least six layers of various colors were discovered at the 120-year-old building. Among them, a dark red tone, which most closely resembles the color of the Latvian flag, was used in the very first layer. This was one was one of the main reasons why this tone was chosen for painting the renewed facade. Now we can see that this bold idea has paid off, and the red-white-red building is currently the most luxurious on the entire street. This is also because, apparently, it is the only one whose façade has been renewed over a long period of time," explains Mareks Mamajs, Chairman of the Board of AS "Būvuzņēmums Restaurators".
The head of the enterprise admits that the restorers had to rush to illuminate the facade, as November 18 was approaching.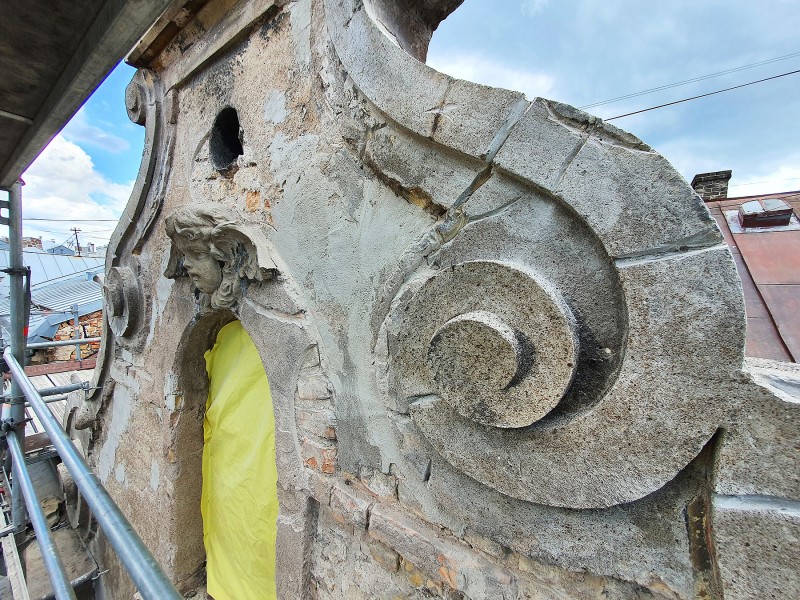 Also, the restorers have done a lot of work on the renewal of the decorative elements of the facade, typical for eclecticism, as well as on the restoration of historic windows and doors. "It is definitely worth mentioning the decorative cartouche above the main entrance with the monogram of the first owner of the building, Alexander Wintch "AW" (he once owned not only this building, but also several workshops). It is decoratively the most complex, but at the same time the most interesting, the most beautiful element of this facade. But I personally would also like to praise the work of the carpenters, who managed to renew not only the historic wooden doors, but also the unusual window frames. This is much more difficult on most of the objects we work on, because these are the window frames that are usually especially exposed to the effects of rainfall and ultraviolet radiation from the sun, so they are in very poor condition. Here the carpenters managed to restore quite a lot of elements, which makes me especially happy," explains Mareks Mamajs.
---