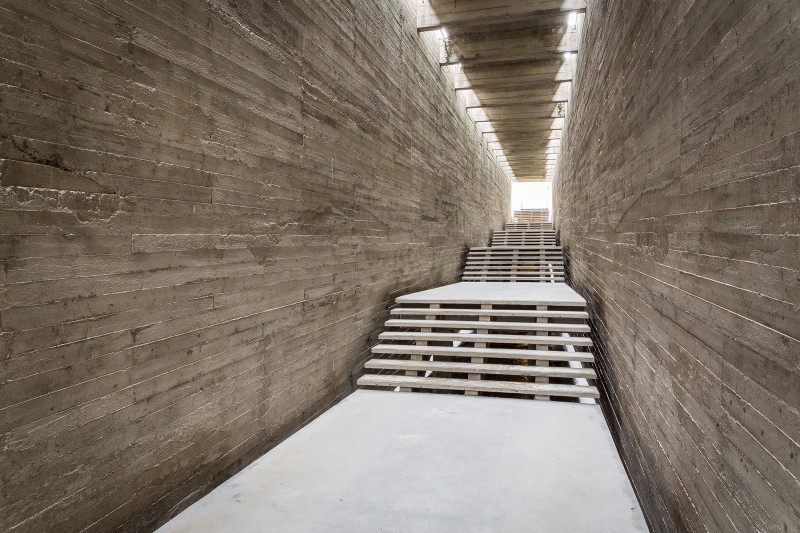 Salaspils Memorial is an architectural monument of national importance, renovation works on which were carried out by AS "Būvuzņēmums Restaurators" from 2017 to 2018.
This object was a repressive labor camp of National Socialist Germany in the territory of Latvia occupied by it. Initially, it was created as an "expanded police prison" for political prisoners, to which in the summer of 1942 they added an "educational labor camp" for violators of labor discipline. In early 1943, a special unit was opened here for soldiers of the Baltic police battalions and legions, who were convicted by SS and police courts. Later, Salaspils became a transit camp for civilians brought from Belarus, Russia and Latgale, including several thousands of children. According to rough estimates, about 23,000 people were imprisoned in the Salaspils camp, and the number of those killed in the camp reached 2,000; together with German, Austrian and Czechoslovak Jews who died during its construction in the winter of 1941/1942 – more than 3,000 people.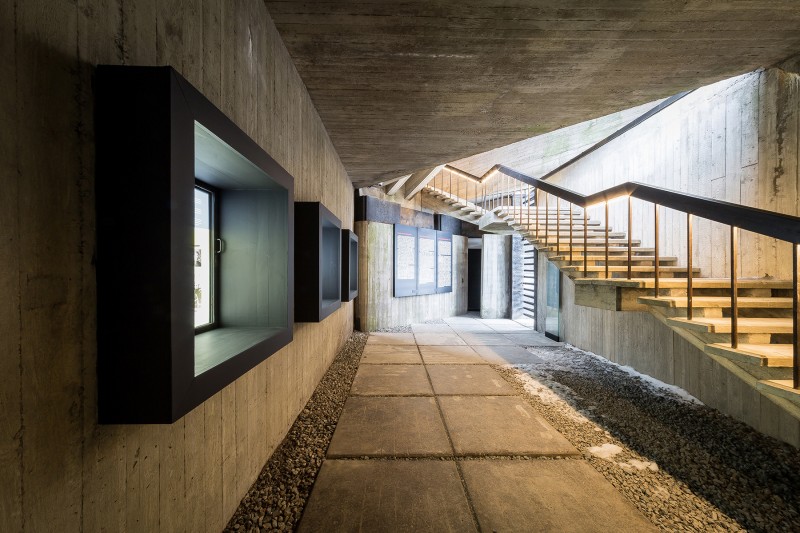 Today, the Salaspils Memorial Ensemble is the most famous place in Latvia in memory of the suffering of mankind inflicted by the totalitarian authorities. The authors of this object of modern architecture of international scale and significance (opened in 1967) are architects Gunars Asaris (Gunārs Asaris), Olgerts Ostenbergs (Olģerts Ostenbergs), Ivars Strautmanis, Oleg Zakamenny (Oļegs Zakamennijs) and sculptors Levs Bukovsky (Ļevs Bukovskis), Olegs Skarainis (Oļegs Skarainis), Janis Zarins (Jānis Zariņš). Nowadays, the Salaspils Memorial Ensemble is one of the largest memorial complexes of this kind in Europe. It is included in the Latvian Cultural Canon (a list of 99 of the most outstanding and well-known works of art and cultural values ​​of Latvia, reflecting the most significant achievements of the nation in the field of culture).
The new exposition, opened on February 7, 2018, was created with reverence for the current memorial ensemble. The director of the museum, Zigmars Gailis (Zigmārs Gailis), became its curator. The main authors of the exposition are the historian of the Museum of the Occupation of Latvia Uldis Neiburgs, the artist Girts Boronovskis (Ģirts Boronovskis) and the architect Liga Gaile (Līga Gaile). It consists of a series of museum objects inside and near the memorial. A separate room is dedicated to the history of the Salaspils Memorial; the exposition also includes a multimedia element, thanks to which one can get acquainted with the video testimonies of former prisoners of the Salaspils camp. Information for visitors is available in Latvian, English and Russian.
The renovation of the memorial was supported by the government of the Republic of Latvia and the local government of Salaspils region in cooperation with the Daugava Museum and the Museum of the Occupation of Latvia.